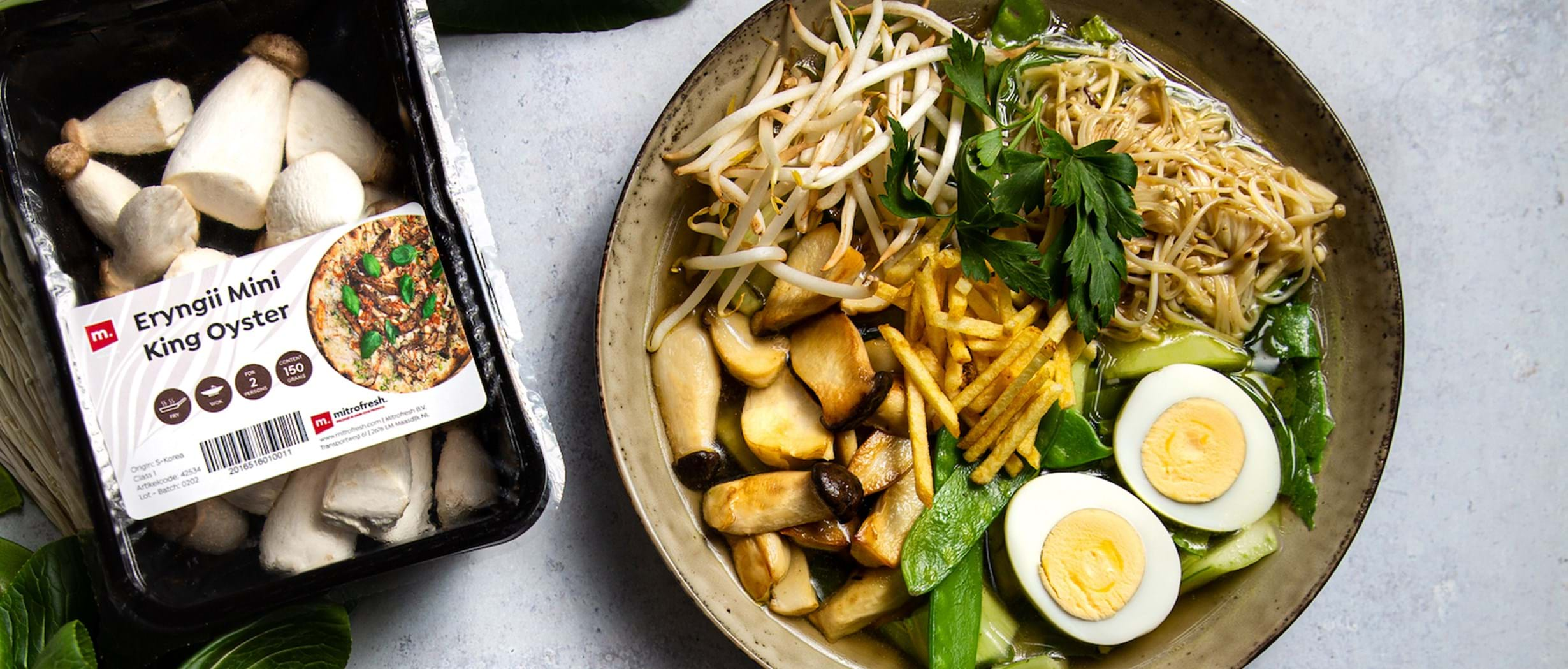 Recipe information
Lunch
4 persons
20 minutes
Saoto is a traditional Indonesian soup made with different types of Asian vegetables. It is a popular dish eaten throughout Indonesia. We made our own saoto soup recipe with M. mushrooms and M. pak choi Shanghai. Do you want to try it?
Ingredients
For 4 persons
Optional:
Used
M.

products
Bereidingswijze:
If you use mini M. Eryngii, cut them into quarters and cook them for 10 minutes longer.
Layout boards:
Cassava or fries chips?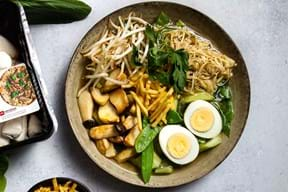 This is how I do it.
Watch my cooking video!