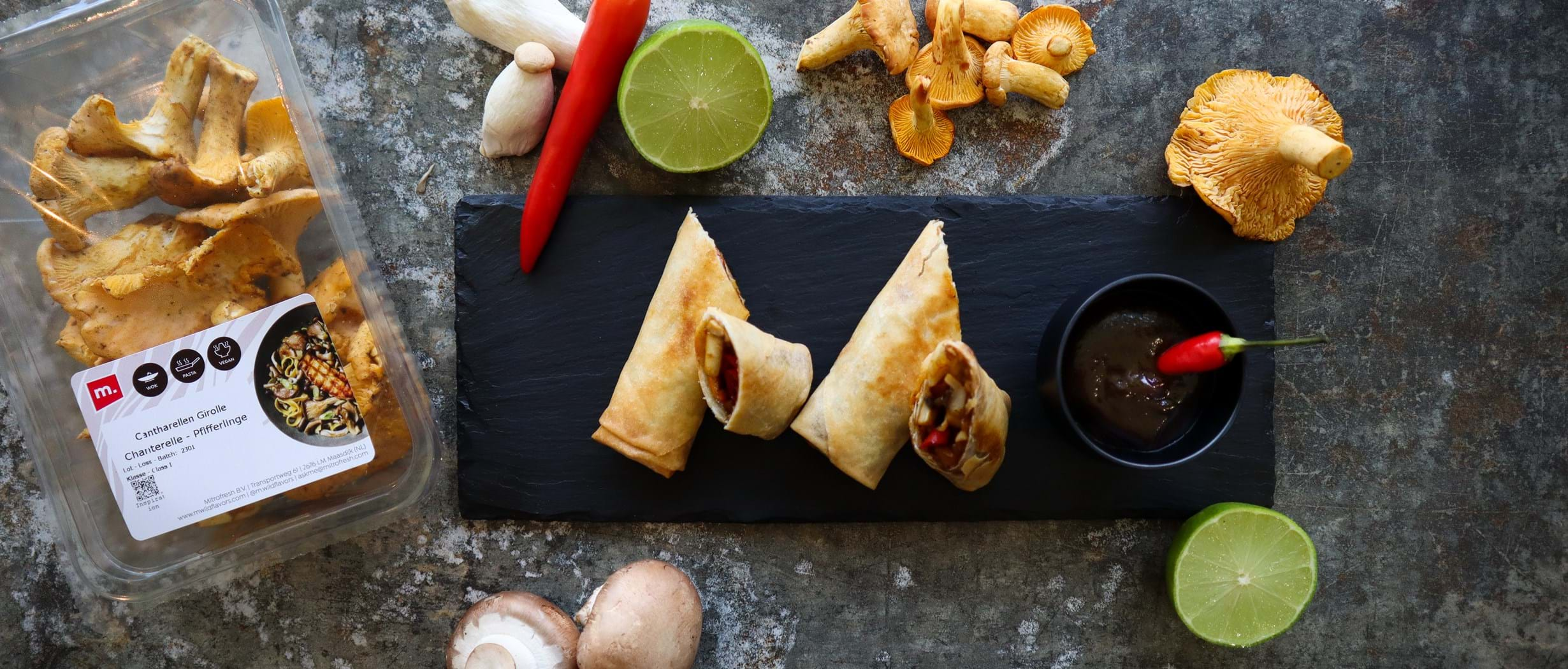 Recipe information
Lunch
2 persons
40 minutes
Allergens: Egg, Gluten-containing grains, Soy
Chanterelles are wild mushrooms and grow in the forests of Bulgaria, Poland and the Balkans, among other places. Cool huh! Many people think it is an autumn product, but these chanterelles grow mainly in the summer.
Time for a tasty summer snack! A vegetarian spring roll filled with Chanterelles mini M. Eryngii, Chestnut mushrooms and Hoisin sauce.
Ingredients
2 spring rolls
Used
M.

products
Roll
Deep-frying
Serving tip: Serve with a nice sauce, such as a soy dipping sauce.
Variation tip: Prefer not to have a vegetarian version? Add some chicken to the filling.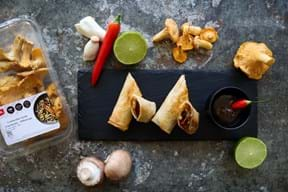 This is how I do it.
Watch my cooking video!
More chantarel
Our chanterelle has a specific flavor. Peppery. Smells like apricots. Really delicious! It can also be prepared in so many ways.
Meet my products
My exotic and Asian products are a little weird. That's how I like it. When you taste them, you want more, much more....
My product range