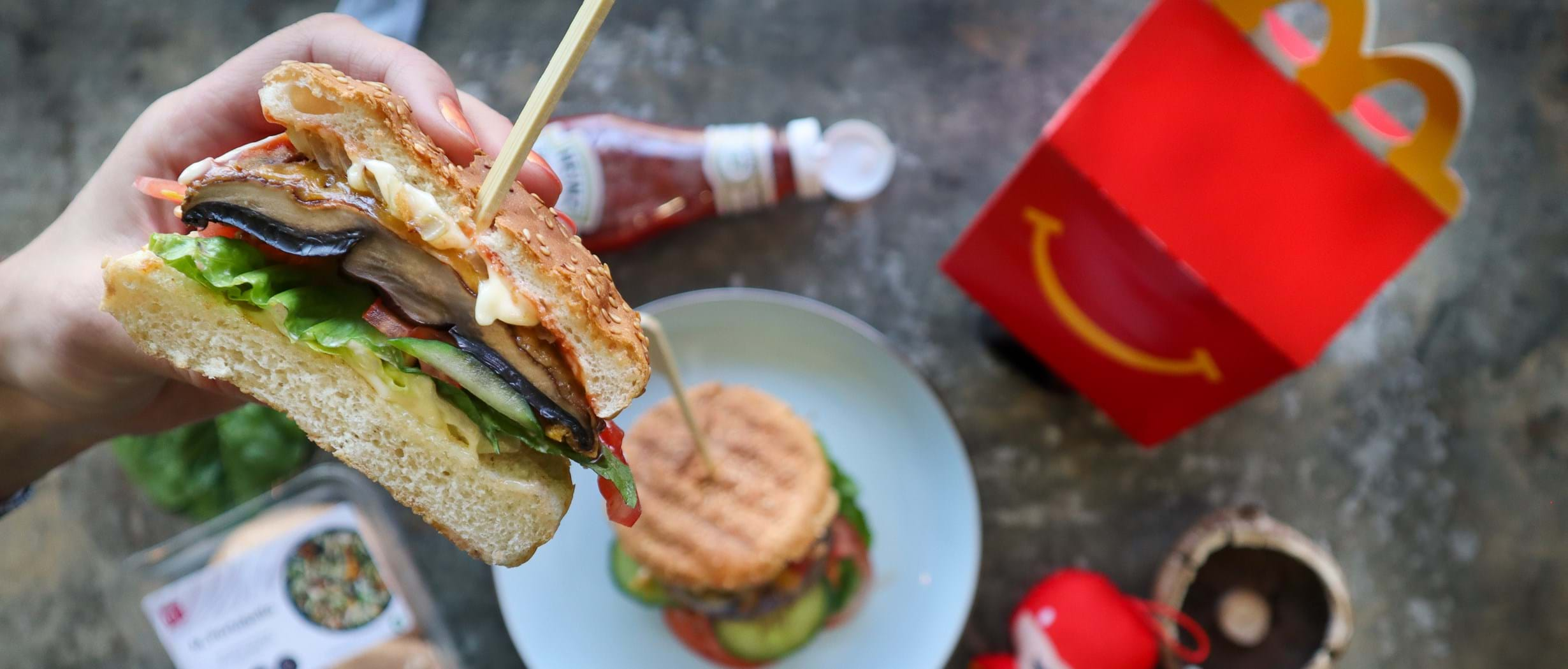 Recipe information
Lunch
2 persons
15 minutes
Vegetarian
Every day burger day! We love mushrooms. And hamburgers. With this vegetarian burger, we combined our two loves on one bun. Try our M. Portobello burger on the sandwich toaster, in the grill pan or on the BBQ!
Ingredients
for 2 burgers
Used
M.

products
Construction burgers:
Sandwich > mayonnaise > lettuce > tomato > cucumber > M. Portobello > onion > sauce > sandwich.