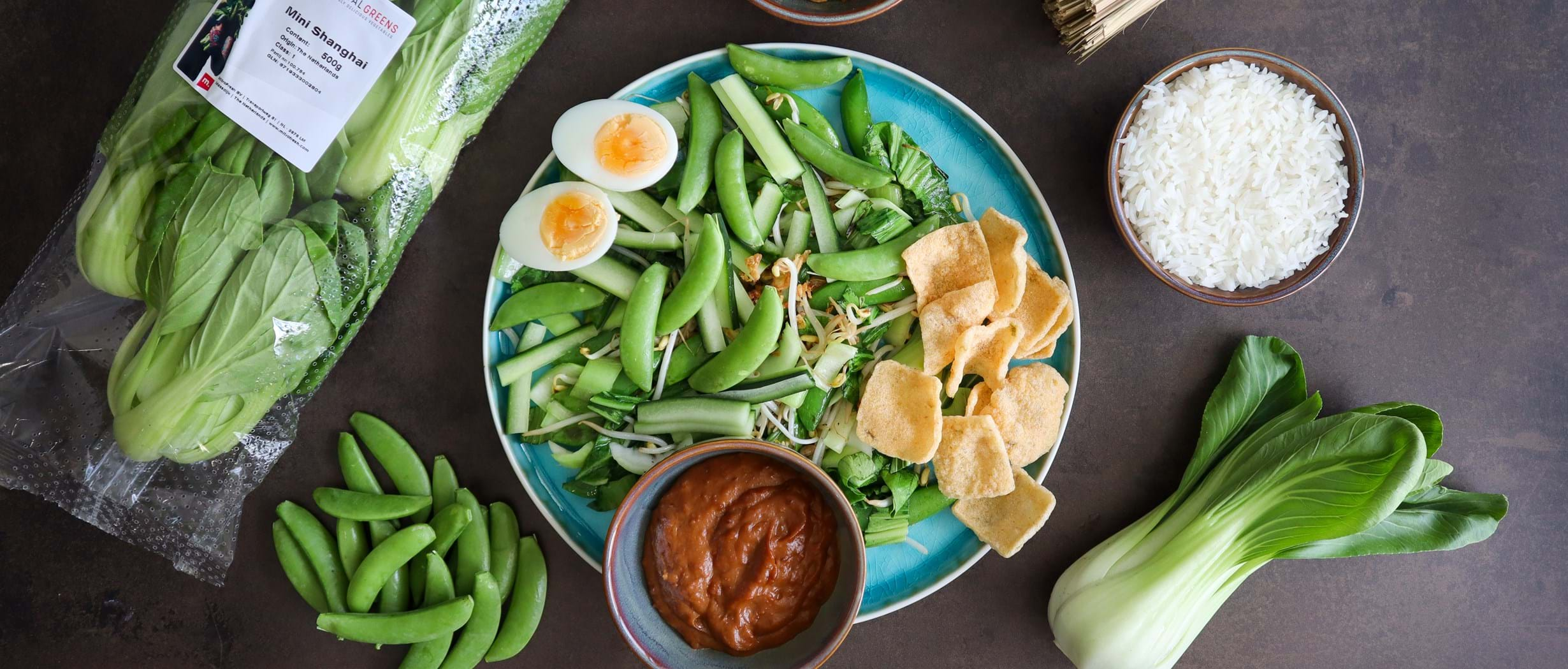 Recipe information
Main course
2 persons
15 minutes
EASY & QUICK ON THE TABLE
Sometimes we just want something tasty on the table quickly. Preferably within 15 minutes. That's why we present Gado Gado! The dish originally comes from West Java, but we gave it our own twist. With our Mitrofresh products, of course.
Ready to start?!
Preparation:
Delicious with Cassava crackers!
You can also replace the Sugar Snaps with Mangetout.