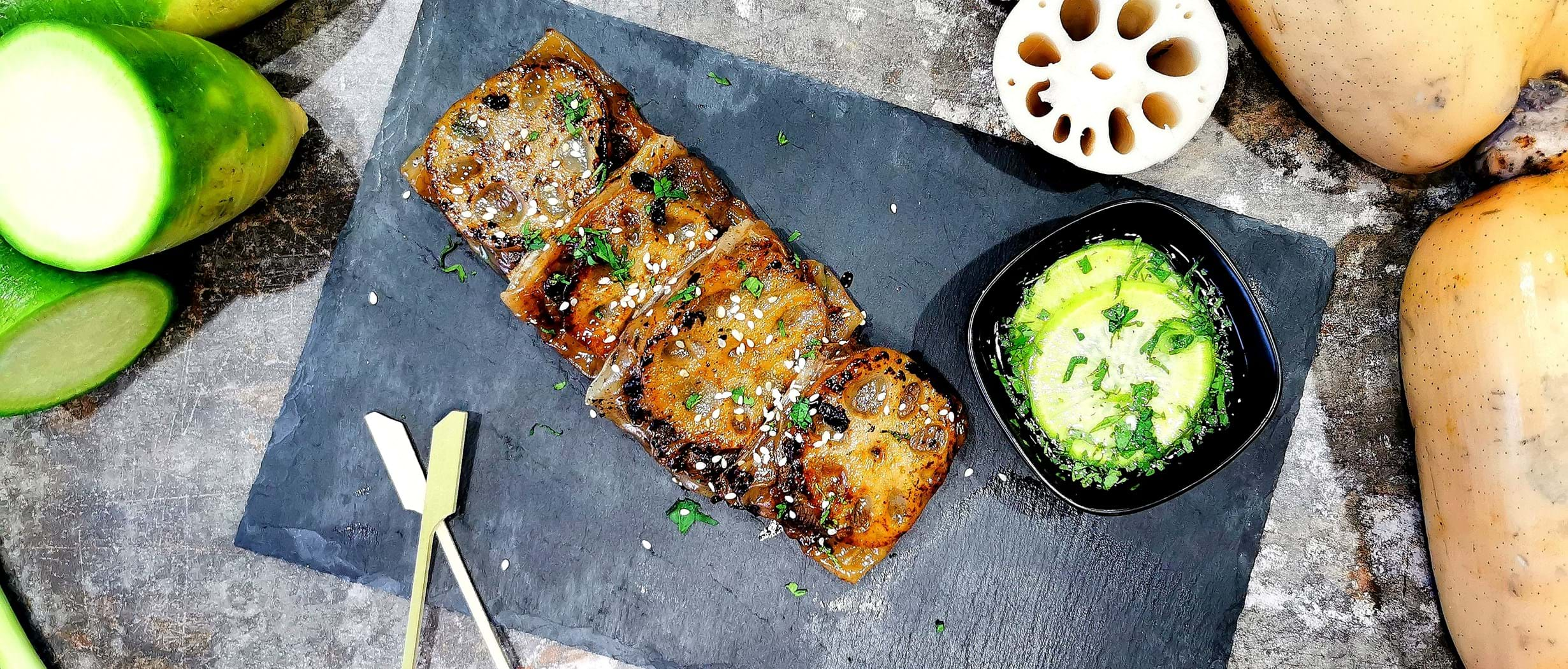 Recipe information
Lunch
2 persons
15 minutes
The chinese new year is almost here and we always feel inspired by it.
So, we decided to make an amazingly tasteful lunch with our beautiful asian products.
Bulgogi, literally "fire meat", is a gui made of thin, marinated slices of beef or pork grilled on a barbecue or on a stove-top griddle.
Ingredients
M.LOTUS ROOT BULGOGI ROLLS W/ PICKLED M.GREEN RADISH
Used
M.

products